The Dutch water sector has produced a fully circular beer. Besides the beer itself, the brewing process, the label, the ink on the label, the bottle and the beer crate are all circular as well. The circular beer is a playful way of showing which raw materials the water sector can recover from both our drinking water and our own wastewater, and which regulations still impede these sustainable raw materials from being used as alternatives to polluting raw materials.
The water used for the beer is wastewater purified into a high-quality water. The beer bottle glass is made from calcite (lime), which is generated in drinking water softening processes. The label on the 'Ontboezeming' bottle is of paper made from grass clippings, but could also be made from cellulose: recovered toilet paper. The printing ink is made from vivianite, an iron phosphate from treatment sludge. The label is stuck to the bottle using 'bioplastic' glue, a polymer produced by wastewater treatment bacteria. The beer bottles are shipped in a 3D-printed sustainable beer crate. The crate is mainly made of cellulose and Kaumera from wastewater and calcite from drinking water. The crate is reinforced using a biocomposite, also made from cellulose and calcite.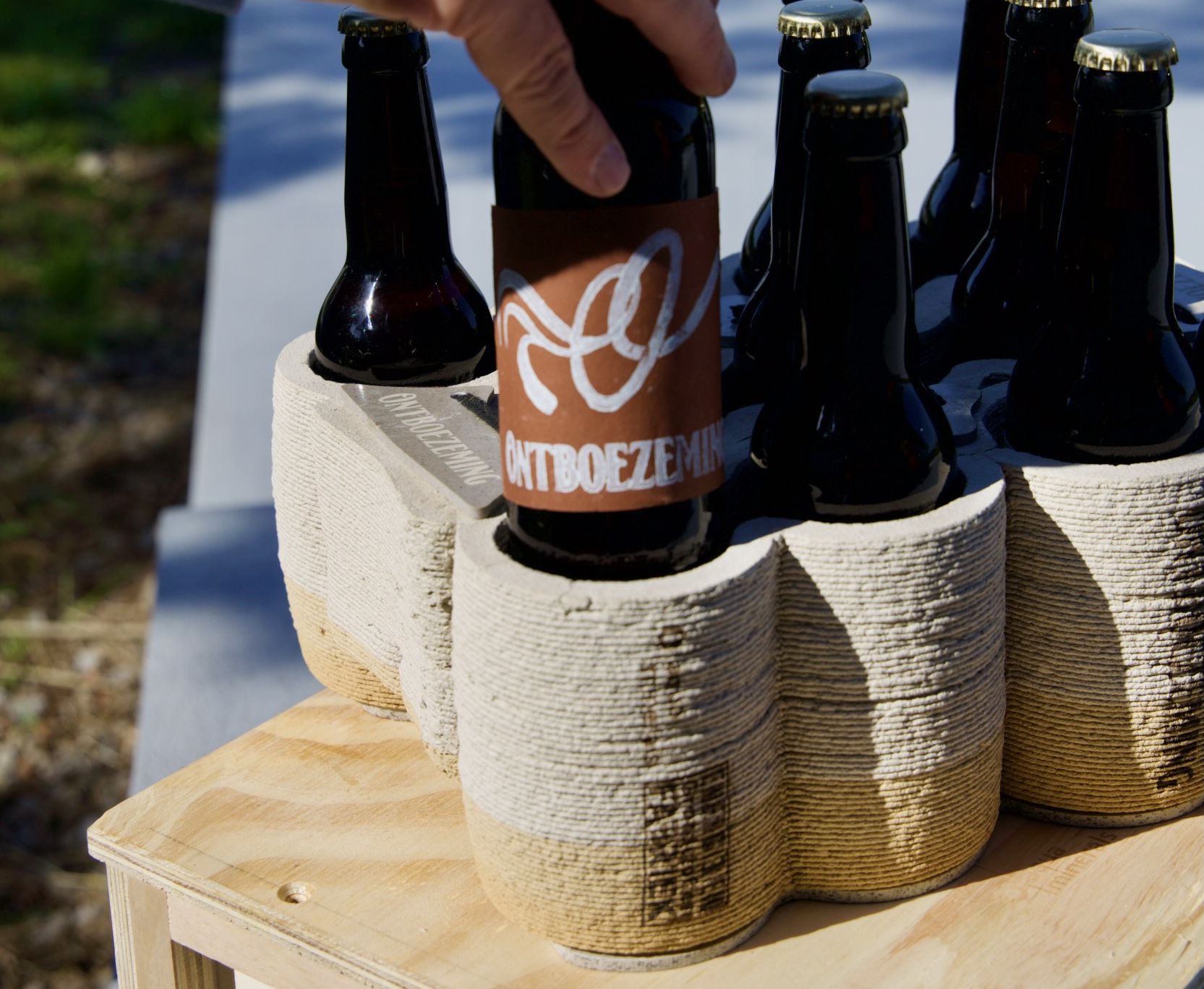 Recovered resources
The Water Authorities share knowledge and accelerate the recovery of energy and resources by collaborating in the Energy and Resources Factory. The Water Authorities and drinking water companies place the recovered raw materials on the market with AquaMinerals. With 'Ontboezeming' the water sector shows that the entire beer production process can be realised with raw materials from drinking water production and wastewater treatment. That is: fully circular.
From waste to raw material
Through this little crate of beer, the Water Authorities also want to draw attention to the existing hurdles in the regulations. All the raw materials are available but they are not yet fully used. Recovered substances today are still often seen as waste, but could be better marketed if they had a status of raw material. The Water Authorities therefore call on the government to remove the regulatory bottlenecks and make it easier to move from waste to raw material.
For any questions about the circular beer, please contact Jouke Boorsma van AquaMinerals at boorsma@aquaminerals.com or 06-3199 1741.